Rewilding as a concept is primarily associated with natural processes, however, it also has a very important economic side. In a world in which we need to allow nature to take the lead, it is necessary to identify creative and sustainable economic approaches in developing nature-based economies. The following article presents some insights from the rewilding areas in Italy and Portugal on how to capitalise on local assets and support rural development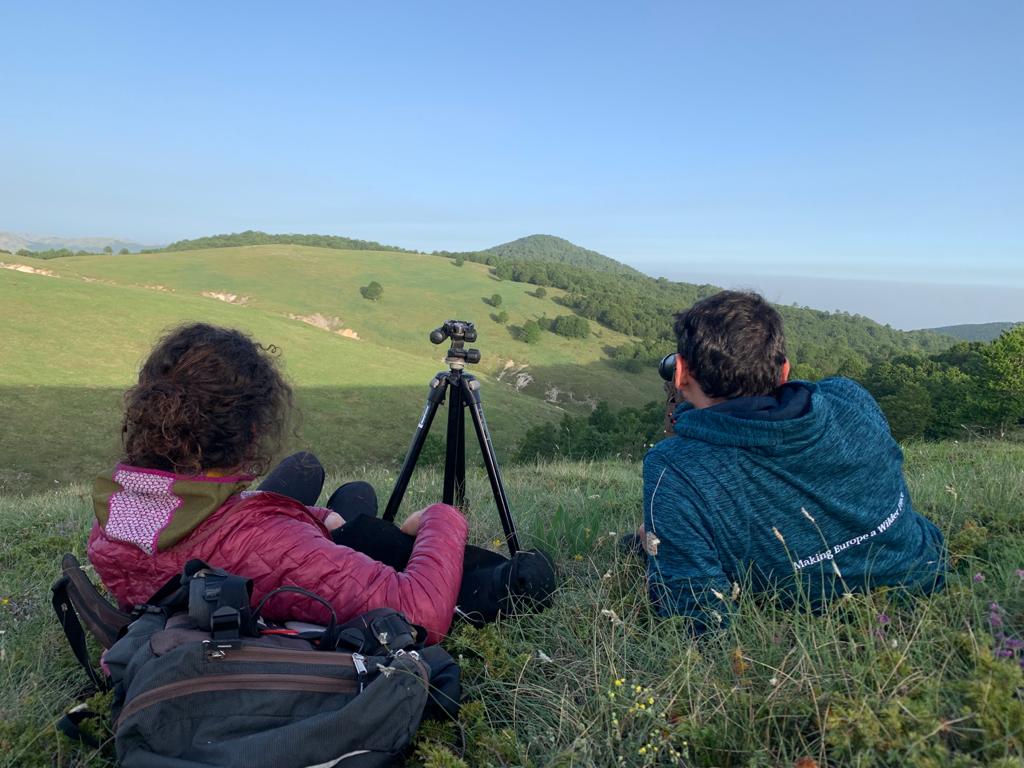 Exploring new places and surroundings is an essential part of one's personal and professional development. This summer I had the opportunity to visit the rewilding areas of Italy and Portugal and exchange best practices with my fellow Italian and Portuguese colleagues. Two different countries, each one with its particular assets and challenges. Two contexts that are slightly different from the Eastern Rhodopes but with which we share similar challenges such as rural depopulation and economic stagnation, and with which we share the same dream- to develop thriving regions where nature is at the driving seat.
Here are some of the lessons that these two visits provided:
Coexistence with nature is the basis for successful local development
One of the main objectives of the Central Apennines team is to recover the population of the Marsican brown bear, and an important part of that process is the promotion of human-bear coexistence. The Bear-smart community project where local communities, businesses and individuals try to prevent conflicts between bears and residents, is a great example of a community-driven activity that can have a larger social and economic impact. A Bear Fund was also established to support the actions of the project and finance activities related to the removal of barbed wire, management of organic waste or the installation of protective infrastructure, among others. The fund also aims to inspire and connect wildlife-friendly entrepreneurs in the area. A process that would foster a new nature-based economy, where nature and humans coexist together.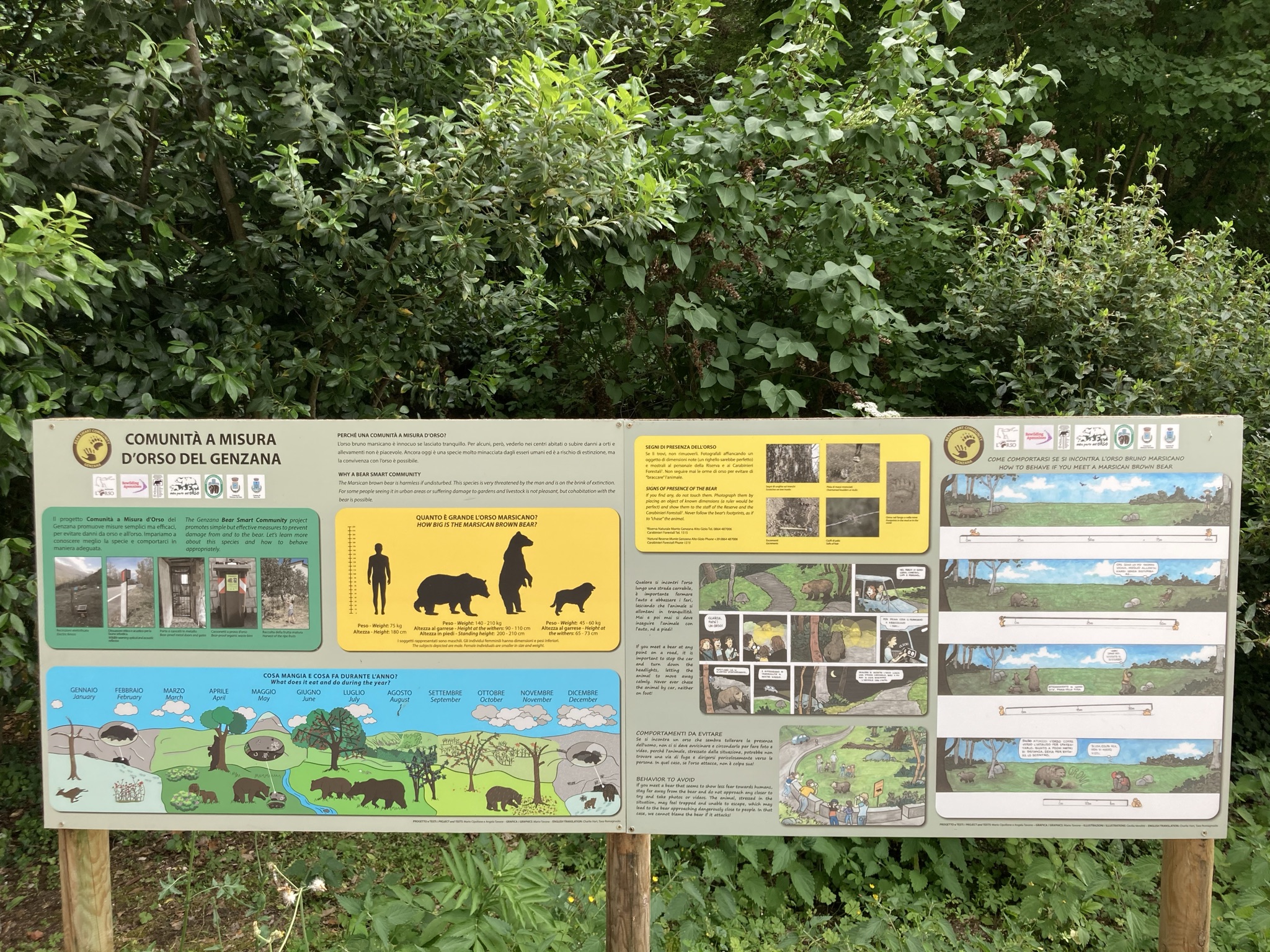 Similarly, in Portugal, the Wild Coa Network is operating. It aims to connect local businesses and facilitate a common vision for Coa Valley's development as a destination. It is a forum that gives opportunities to local businesses to collaborate, create new products, promote their services and exchange insights and best practices.
Holistic approach to rewilding
Both Rewilding Portugal and Rewilding Apennines have found creative ways to popularise and scale up the idea of rewilding. This year Rewilding Portugal in cooperation with the winery Symington have released their "rewilding" wine. A very Portuguese product that spreads the idea of rewilding and helps generate additional funds for the initiatives of the local team. In Italy, through a partnership with Exodus Travels, Rewilding Apennines are able to expand rewilding to five nature corridors that connect three national parks. As well as enhancing biodiviersy, this initiative would also create opportunities for carbon sequestration and eventually selling carbon credits. A pioneering model where rewilding facilitates carbon offsetting.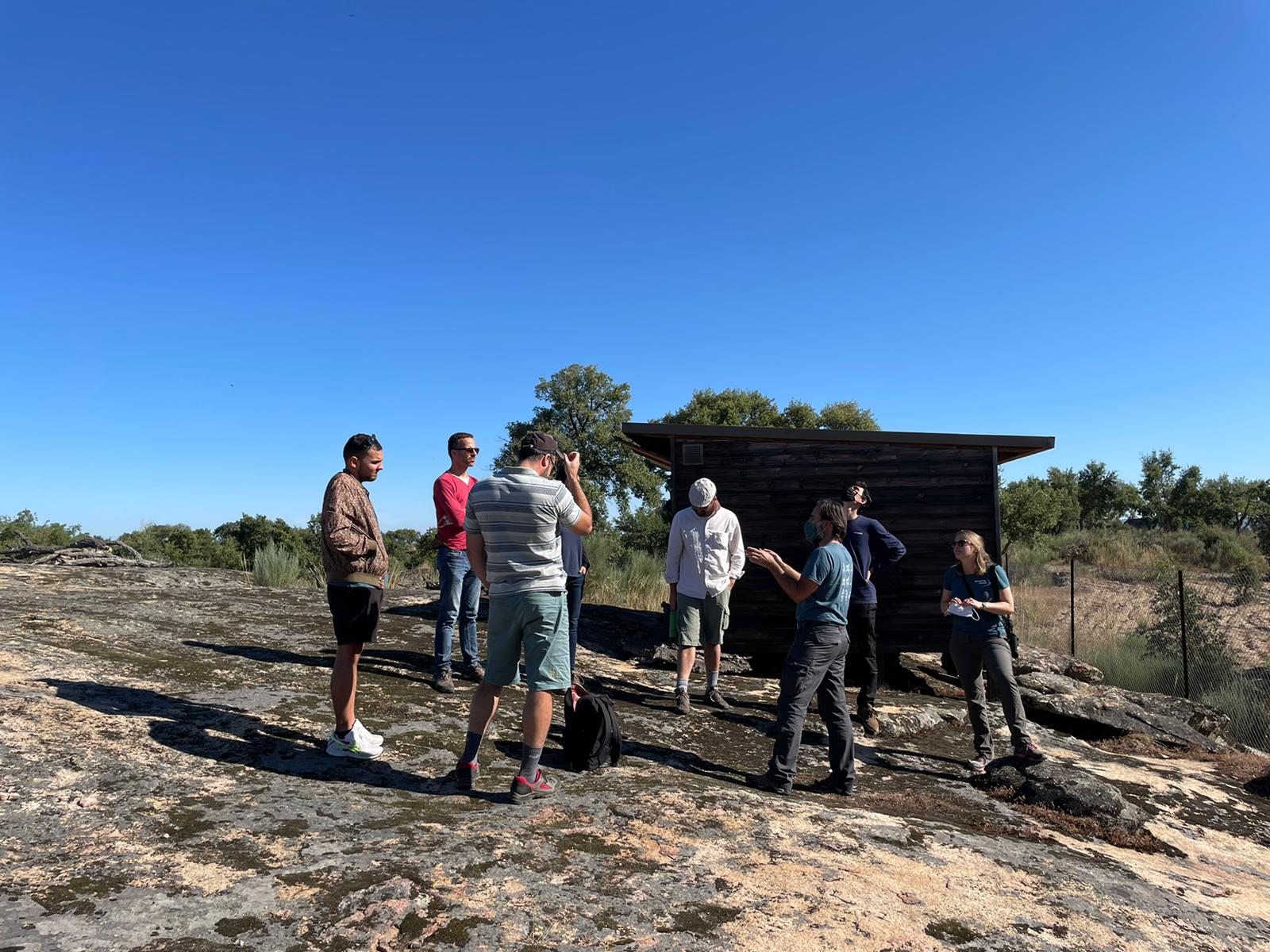 Hospitality and the attention to details do make a difference
Every rewilding region is blessed with amazing landscapes, unique heritage and fascinating stories to share, however uncovering them in an engaging way is a difficult task. The tourism industry presents an opportunity to capitalise on these assets and to provide economic opportunities to locals. To establish a fruitful tourism industry that is not in conflict with nature or the local community, and that brings valuable visitors to the area, it is necessary to create synergies between the unique facets of a destination. An approach which our colleagues in Italy are undertaking and effectively utilizing, and which was illustrated on the Rewilding Tourism Training. By using the region's rich gastronomical heritage in combination with immerse storytelling about the local products and a great service, a fascinating visitor experience was created for the training participants. Experience which was surrounded by a breathtaking natural landscape and where through engaging stories and wonderful hospitality an already strong product was elevated. A lesson where small details make a big difference.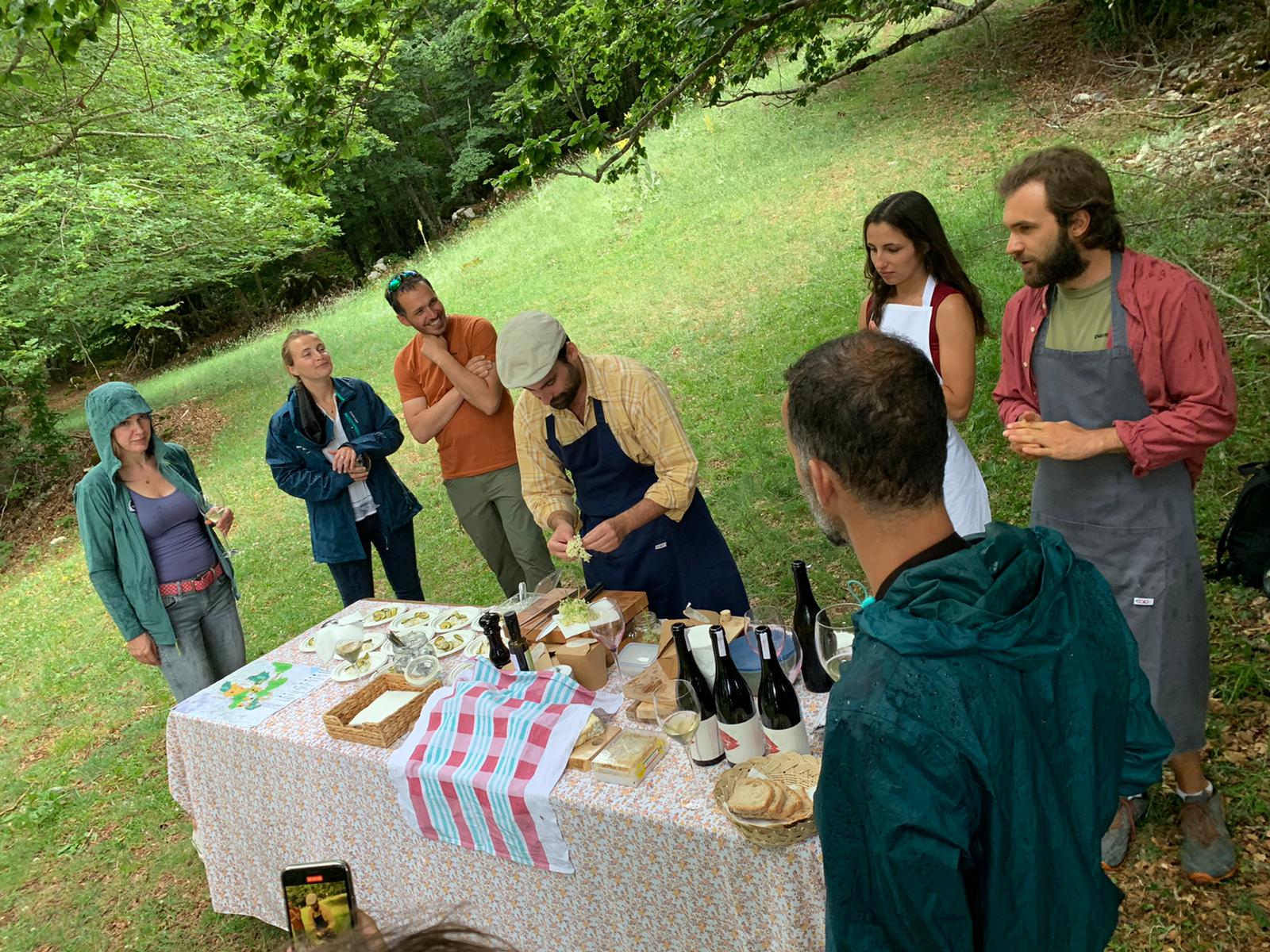 Can this be replicated in the Eastern Rhodopes?
The Eastern Rhodopes have an opportunity to become an exemplary region in Bulgaria, where rich biodiversity becomes a source for rural development. The region's natural assets together with its heritage and cultural diversity present a unique opportunity to reverse the negative economic dynamics in the last few decades. The fundaments are there- untouched natural landscape, unique cultural heritage, responsible businesses and plenty of stories to share. Through local partnerships, establishing a shared vision, and adopting a responsible attitude and innovative approach to product development, I believe that the Eastern Rhodopes could become an attractive place to live, visit and do business.
If you would like to know more about our work or to get involved with us, you are always welcome to contact us.